Sheet Music Plus
The largest online retailer of sheet music.
My Roles
Graphic Designer
User Experience Designer
Tools
Photoshop
Sketch
Illustrator
1. SheetMusicPlus.com
I was tasked with identifying quick wins / easy fixes / low hanging fruit that would increase ease of use with next to no development investment. Below are the details notes I passed off to the development team.


2. Marketing Collateral
Due to an unforeseen circumstance during my tenure at Sheet Music Plus, I was asked to fill in doing marketing graphics for email campaigns, website sales and coupons, affiliate marketing collareral, as well as print ads and mailers. Being the team player I am, I accepted the challenge. For six months I made graphics for affiliate and email marketing, in addition to sale and category banners for the main site.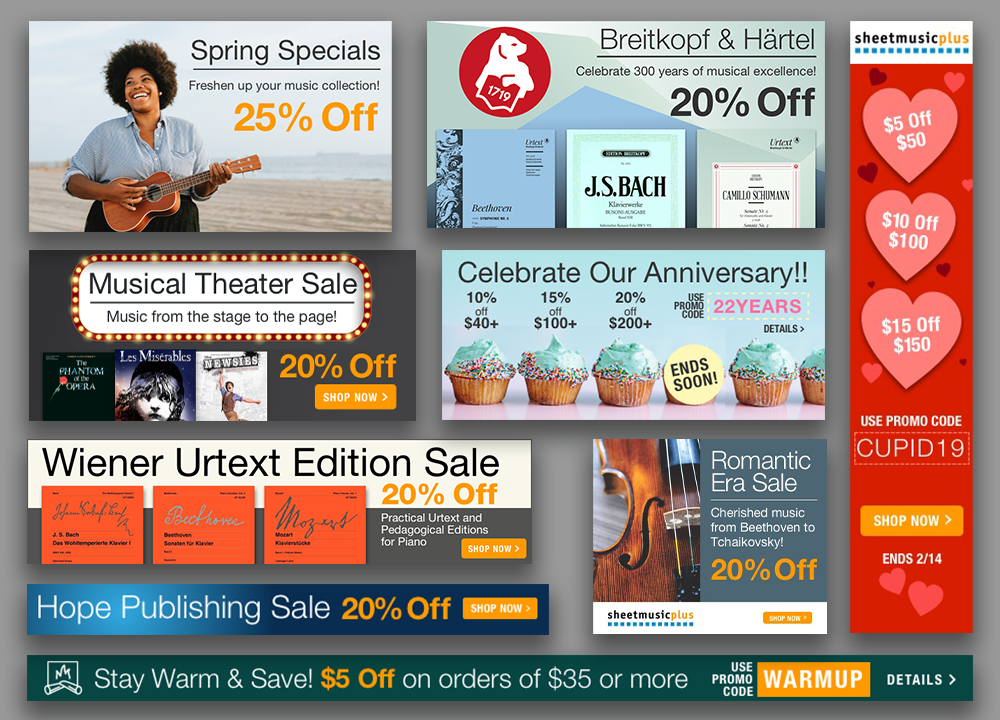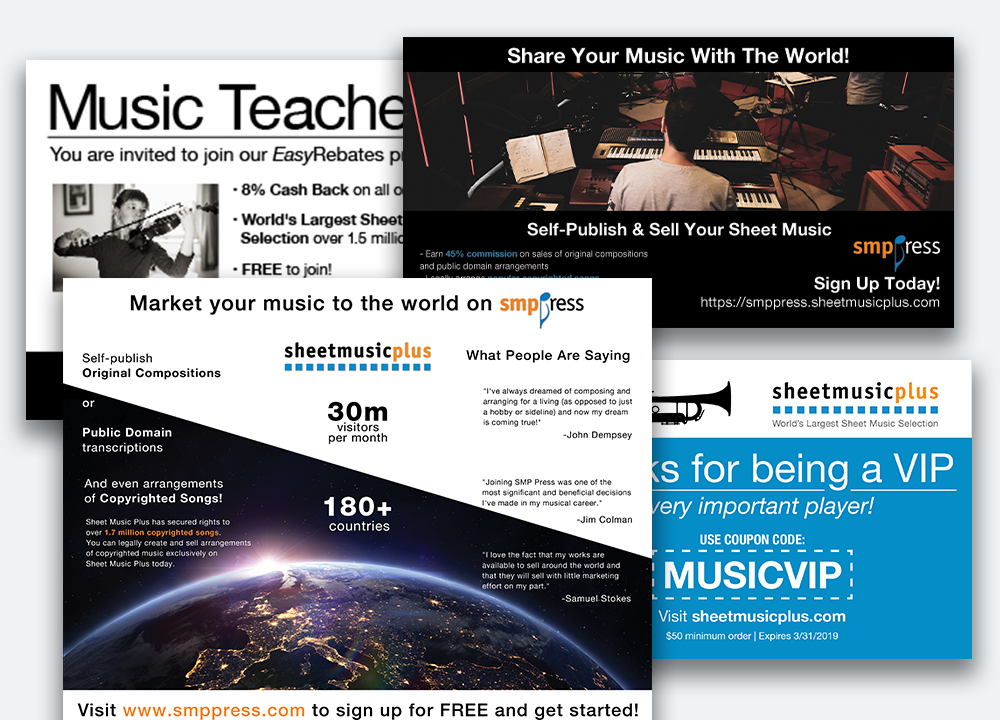 3. Conclusion
I learned about more about the metrics, planning, and strategies of marketing than I ever thought I would and was able to hone my Photoshop skills in new ways. I would've never expected to do this kind of work but, the team at SMP was a joy to work with and the experience was extremeley valuable.
My favorite part about doing this work was that it rewarded my willingness and openness to learn and grow in all directions.